Reprinted from BWH President's Perspective 27 February 2020
Like many people around the world, I watched the news in horror and disbelief on Jan. 12, 2010, when a devastating earthquake struck Haiti. The ensuing humanitarian crisis resulted in the deaths of nearly a quarter-million people, an even greater number of injuries and unprecedented levels of destruction.
In January, on the eve of the earthquake's 10-year anniversary, I was overjoyed to learn that Partners In Health's Hôpital Universitaire de Mirebalais in Haiti was awarded institutional accreditation by the Accreditation Council for Graduate Medical Education International, which accredits medical residency and fellowship programs around the world.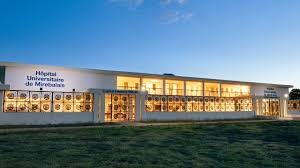 This remarkable recognition has special meaning for me. Less than two weeks prior to the earthquake, I had rejoined our Brigham family to begin serving as president here. In those early days, I witnessed how quickly our faculty, staff and trainees mobilized to support Haiti's immediate relief needs and long-term recovery efforts. This outpouring of caring and generosity reinforced why the Brigham has always been close to my heart.
Continue reading "Marking an Important Milestone in Haiti" →