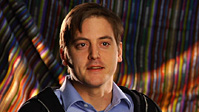 Peter Rohloff, MD, PhD is a BWH hospital medicine physician, an NIH-funded researcher, and the founder the highly impactful NGO, Maya Health Alliance,  in rural Guatemala. Dr. Rohloff is not alone among BWH physicians who strive to improve the world within our walls and beyond. Yet he is also committed to expanding opportunities for others to be a part of both BWH and the global health community. In 2017, Dr. Rohloff established a global health track for hospital medicine physicians to allow them  flexibility to practice at BWH and to work globally while enhancing their experience with significant global health mentorship and community.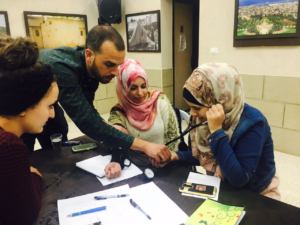 The first cohort of Global Health track physicians in Hospital Medicine began at BWH in July 2018, each with an individual global focus. Among the three  is Bram Wispelwey, MD, MS. Dr. Wispelwey completed the BWH Doris and Howard Hiatt Global Health Equity Residency in 2018 and stayed on in this newly created role. When not at BWH, Dr. Wispelwey  is working to mend the fractured healthcare system within Palestinian refugee camps.  These camps do not have dedicated local clinics or consistent access to basic affordable primary care. To address these complex issues, Dr. Wispelwey helped launch and monitor a Community Health Worker program to improve relationships and rebuild trust between doctors and patients, strengthen the healthcare delivery system, and ultimately improve the health of refugee families. He now divides his time between the camps in Palestine and Boston.
Jennifer Goldsmith, Administrative Director of the Division of Global Health Equity helped establish the partnership between BWH Hospital Medicine and the Division of Global Health Equity. She describes the global health model, "the track is highly customizable to meet the needs and interests of individuals and offers opportunities for global health research and field work, didactics, and career mentorship. We're delighted to build on the mentorship and global health opportunities in our Division creating this new career step."
According to Dr. Rohloff, "the vision for this track is to help junior faculty with a strong interest in global health to take the next steps in advancing their global health careers, through making connections to the excellent mentorship and development opportunities available at Brigham and Women's Hospital and finding a clinical home here, as well."
Applications for 2019 are now open. Read the job posting.