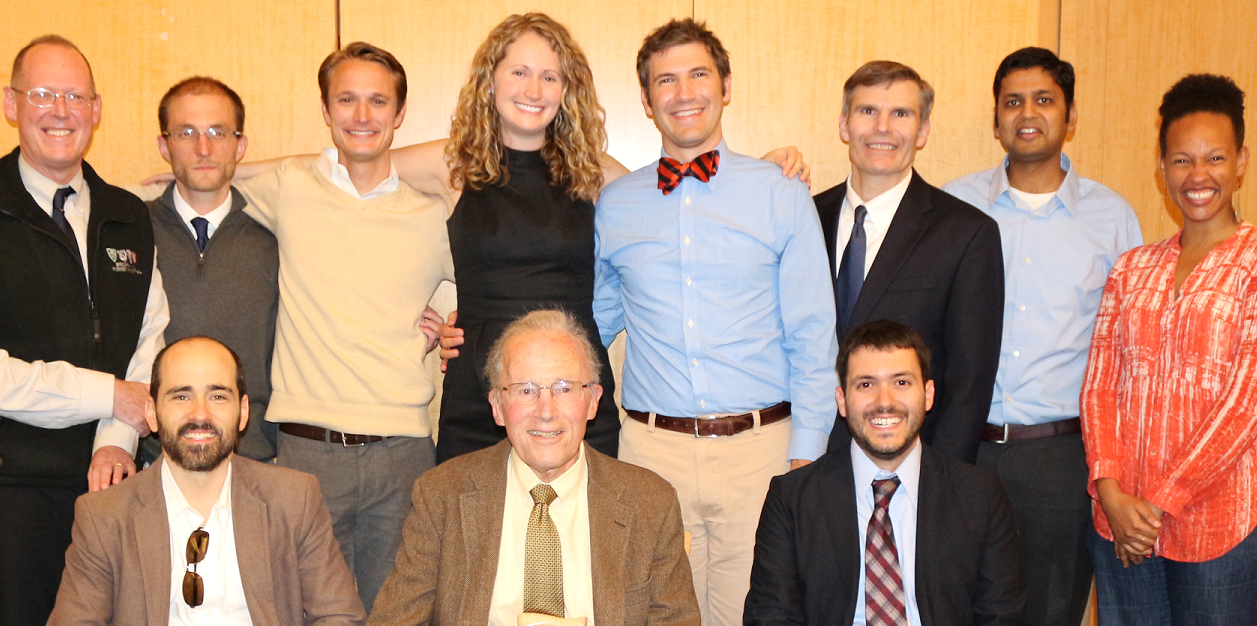 With a commitment to increasing the number of physicians who aim to dedicate their careers to improving the health of impoverished people in the U.S. and abroad, the division, the Department of Medicine (DOM), and BWH created a unique residency program to address this growing interest. In 2004, the Doris and Howard Hiatt Residency in Global Health Equity and Internal Medicine was established as a comprehensive program that includes training in internal medicine; coursework in research methods, public policy, global health advocacy; and research and patient-care experiences in impoverished settings at PIH sites around the world. The program adds an additional training year to Internal Medicine and Internal Medicine and Pediatrics residencies and residents earn an MPH as part of the program. The residency program honors division co-founder Dr. Howard Hiatt and his late wife, Doris.
The Hiatt GHE residency acts as an incubator, providing young physicians with the resources necessary to explore many different possible paths in global health. That support continues long after residents have graduated from the program. Because global health equity remains a pioneering field, former residents continue to define for themselves what it means to have a career in global health—often connecting with other graduates in the process. This networking is a natural outgrowth of the Hiatt GHE residency, which many involved describe as a family that extends around the globe. The program's focus on learning and mentorship encourages residents to reach out to previous graduates working in the field for support, guidance, and collaboration.
The impact of the Hiatt residency program goes far beyond the outstanding individual trainees themselves.  Hiatt residents go on to train hundreds more physicians and health workers, creating a multiplier effect from the initial investment in the program. Residents are empowered to share their knowledge and support the development of healthcare infrastructure that pays increasing dividends over time.
Continue reading "Doris and Howard Hiatt Residency in Global Health Equity and Internal Medicine: from training incubator to global impact" →