Reprinted from BWH Clinical Research News October 30 2019
At Princeton University, rising sophomore Jessica Lambert found no shortage of opportunities to advance her studies and gain experience as she pursues a career in public health and indigenous studies. But as she considered her options for internships earlier this summer, one stood out above the rest: the Four Directions Summer Research Program.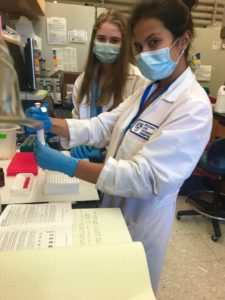 .Part of the Brigham's Center for Diversity and Inclusion, Four Directions aspires to train the next generation of Native American health care leaders through an eight-week research internship with mentoring, networking and hands-on experience at the Brigham and Harvard Medical School. The program connects students with a faculty mentor, whom they work with on a basic science or translational research project, culminating in a final project presentation.
Celebrating its 25th anniversary this year, Four Directions has trained more than 200 students to date.
Continue reading "BWH Empowers the Next Generation of Native American Health Care Leaders" →