Reprinted from BWH President's Perspective November 2019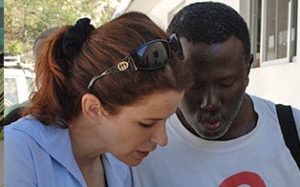 When infectious disease specialist Serena Koenig, MD, of our Division of Global Health Equity, first traveled to Haiti 15 years ago, she was overwhelmed by what she witnessed: devastating poverty and a health care system in shambles. Since then, she has committed her career to providing dignified health care to the people of Haiti and relentlessly pursuing research to advance that work in the face of heartbreaking conditions.
Today, Haiti is in crisis. Dr. Koenig, who collaborates closely with an internationally celebrated Haitian organization called GHESKIO, recently had the harrowing experience of being unable to hear co-workers during a meeting due to the noise of gunfire outside.
Despite these tremendous challenges, Dr. Koenig fiercely believes that remaining in Haiti to continue her research — which focuses on the optimal delivery of health services — is critical to building a high-quality, sustainable health care system. Currently, she and her Haitian colleagues are studying how to best structure clinical services for patients living with HIV. Their goal is to make it as easy as possible for patients to initiate treatment and remain in care, and to feel hope and optimism that HIV is a treatable condition.
Dr. Koenig is among several members of our Brigham family working to improve health in Haiti. Their tenacious, courageous pursuit of making life better for those in need — here and around the world — truly embodies the soul of our mission.