Reprinted from BWH Clinical Research News Sept 2019
At the Brigham, researchers are taking approaches to tuberculosis (TB) treatment, looking at this notorious infectious disease from genetic, chemical and public health angles. Many researchers from the Brigham work in affiliation with Socios En Salud (Partners In Health) in Peru, as well as tackling research at home and at other global locations.
Developing Sustainable Systems and Increasing Access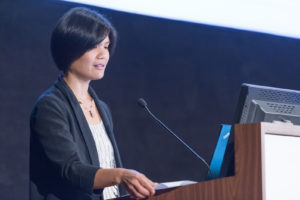 One researcher who focuses on TB, Courtney Yuen, PhD, associate epidemiologist in the Division of Global Health Equity, obtained her doctorate in chemistry, initially thinking she would pursue a career focused on basic science. But upon realizing the length of time it can take research in a lab to impact people and their health, she decided to retrain as an epidemiologist at the Centers for Disease Control and Prevention (CDC), in hopes of seeing the more direct effect her work could have on people's welfare.
"I wanted to focus my research on an area that affects vulnerable populations, and TB falls into this category. TB is a disease of inequality," Yuen said. "In the U.S., it disproportionately affects people in homeless shelters or prison, as well as immigrants and refugees. Globally, it tends to affect people in countries that don't have as many resources and are at the center of the AIDS epidemic."
Continue reading "Tackling Tuberculosis: BWH leads global innovation in TB Care" →