Wan-Ju Wu, MD, MPH is a Connors Center Global Women's Health/Family Planning Fellow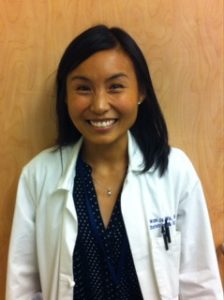 Through the Global Women's Health/Family Planning Fellowship I have had the opportunity to work with Possible, a nonprofit organization in Nepal, on community-based interventions to improve uptake of postpartum contraception. With my colleague, Sheela Maru, who also completed the Fellowship I have recently focused on critical issues of access to family planning and safe abortion care.
In 2009 the Supreme Court of Nepal found that reproductive rights are considered to be an inseparable part of women's human rights and within that, the right to abortion is seen to hold an important place.(Lakshmi Dhikta v. Nepal, Supreme Court of Nepal). Prior to 2002, Nepal had very restrictive abortion laws that prosecuted and imprisoned women and their family members for undergoing pregnancy terminations. Now 15 years after legalization, Nepal is an important case study on successful early implementation of safe abortion services, but persistent challenges exist in issues of access, equity, and quality. 
"In 2009 the Supreme Court of Nepal found t
hat reproductive rights are considered to be an inseparable part of women's human rights."
Continue reading "In Nepal BWH Women's Health Fellows assess gaps in service delivery and reproductive rights" →