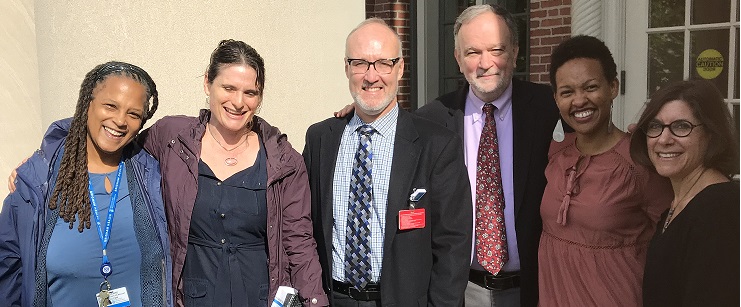 Reprinted from Dr. Betsy Nabel's BWH President's Perspective 28 February 2019 and
BWH Awards and Honors 22 February 2019
For so many of our most vulnerable patients, it's clear that addressing large-scale inequities requires a disruption of the status quo. Members of our Brigham community are doing just that as they work to resolve some of the root causes of insufficient care among underserved populations, with support from the Department of Medicine's new Health Equity Innovation Grants Program. The seven recipients of the department's inaugural Health Equity Innovation Grants are leading projects designed to advance health justice for a diverse group of patient populations and develop solutions for addressing barriers they face in accessing care. One project, for example, aims to create best practices for collecting information on a patient's history of incarceration. Another will focus on addressing racial, ethnic and socioeconomic disparities in lupus care.
Continue reading "Mission Moment: Supporting Novel Approaches to Reducing Inequities" →