Reprinted from BWH Clinical and Research News 8/8/2019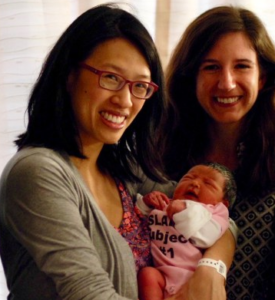 In many ways, Anne CC Lee, MD, MPH, has dedicated her life to empowering and advocating for others. As a pediatrician specializing in newborn medicine, she spends her clinical hours caring for infants in a hospital setting. As a researcher, she directs the Global Newborn Health Lab at the Brigham, where she leads efforts to improve maternal and newborn health. As a mentor and a mother, she inspires and cultivates personal growth in those around her.
Through her work in global maternal-newborn health research, Lee seeks to delineate the major causes of newborn and maternal morbidity and mortality in low-income settings. Based on these findings, she and her team work to design interventions to improve health outcomes.
"There are huge discrepancies across the globe in terms of access to basic health care, which result in huge disparities in morbidity and mortality," said Lee. "The research we do in our lab is focused on reducing inequities in maternal and newborn care."
Continue reading "Inspiring Health Equity in Neonatal Care – screening hyperbilirubinemia in low-resource settings" →